Andrychów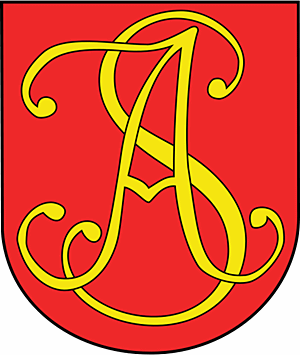 Andrychów Travel Guide - is the largest town in Wadowice County in southern Poland with 22,257 inhabitants as of 2006. It has been situated in the Lesser Poland Voivodeship, Malopolskie, since 1st January 1999. Previously, it was in the Bielsko-Biała Voivodeship from 1975 to 1998.
Economy
Traditional employers in the town include the cotton and engineering industries.
Within the town there are companies such as the Andrychowski Cotton Industry, Label Andrychowska Diesel Engine Factory, WOSANA S.A. is a leading Polish manufacturer of high quality juices, beverages and spring waters, Ogniochron a manufacturer of fire extinguishing and rescue equipment, SM Logistic is a transport & logistics firm specializing in the distribution of fast moving consumer goods, particularly controlled temperature but also industrial goods all over Poland and the European Union.
Andrychów Travel Guide
Poland Travel Guide Information
Poland Travel Guide is a travel Guide about the country of Polska which is located in central Europe. You are very welcome to visit my site and I hope that you will enjoy the experience.
My guide is easy to use as each village, town and city has it's own page with useful information for the visitor. Not all sections appearing on the left of my guide, on this place may have information as this is an ongoing project.
It may be the case that this location has not yet been reviewed and written about so if you can contribute any information about this place to improve this guide please send it to me.
Twin Towns
Andrychów is twinned with:
| | |
| --- | --- |
| Name of Town | Country |
| Isny im Allgäu | Germany |
| Landgraaf | Netherlands |
| Břeclav | Czech Republic |
| Tukums | Latvia |
| Priverno | Italy |
Accommodation in Andrychów
You will find the full range of accommodation in this town from the most luxurious five star hotels with up to date and modern amenities to pensions (a type of guest house or boarding house) and rooms or apartments at very reasonable prices. Some of the larger towns and cities will also have hostels.
If you prefer to stay in a more rural location there are a number of "Agro" style of accommodation places on farms and in the countryside plus there may be camp sites nearby.
If you see something you like or wish to know more about please contact the accommodation directly as I do not take commission and I take the attitude that their own website will have more up to date details on what they offer than if I were to include it here.
If you wish to advertise your accommodation please contact me.
Accommodation
Awaiting Accommodation Article
This place to stay may just be the right accommodation for you.
Activities in Andrychów
The whole area of The Beskid Mały is criss crossed by a network of trails of different length and levels of difficulty. The slopes are covered by beech and fir forests. On the slopes you will come across delightful pastures and glades resulting from shepherding activity.
From the mountain tops one can see some of the most spectacular views in the Beskidy Mountains,such as; Leksowiec providing a view of the plateau, The Beskid Makowski and the Gorce Mountains revealing their glory in the distance, the Police and Babia Góra, being the highest peak in the Beskidy mountains, with the High Tatras displaying their magnificent peaks in between. If there is good visibility, you can see the chains of Nizne Tatras and Mala Fatra, also Pilsko Mountain.
The view from the peak of Potrójna is equally worth seeing as from there you can see the mountains of Barania Góra and Skrzyczne, the Żywiec Valley stretches in front of you along with the rest of the Beskid Mały taking in the sights of Żar Mountain and the hydroelectric power plant.
Poland is a country with a large variety of landscapes, a place where you can experience all four seasons. This provides the visitor with many opportunities for adventure and different activities, whether you enjoy the mountains, lakes, rivers or the beaches you will find something that suits you.
If you see something you like or wish to know more about please contact the activity provider directly as I do not take commission and I take the attitude that their own website will have more up to date details on what they offer than if I were to include it here.
What ever activity you run, if you wish to advertise your activity with me you are welcome to get in touch.
Activities
Broken Rock
This activity may just be the right one for you if you enjoy walking up hills and rock climbing. Broken Rock peak is to be found in the main ridge of the Beskid Maly, south of Andrychowa and also called Madohora. Its slopes are covered sandstone rock crowbars, where you can meet other students of rock climbing. Around the peak is a forest reserve, "Madohora" an area of 78.1 hectares, created to protect a century-old spruce forest.
| | | | |
| --- | --- | --- | --- |
| Name of Activity | Street | Type | URL |
| Advertise your activity here | ul.activity | Canoeing | Hotel Poland |
Attractions in Andrychów
Poland is a country with a large variety of attractions for the tourist to visit, a place where you can experience all sorts of places to see. This provides the visitor with many opportunities for learning about Polska, whether you enjoy the many monuments, historic churches or buildings, history of places, or more modern attractions, you will find something that suits you.
If you see something you like or wish to know more about please contact the attraction provider directly as I do not take commission and I take the attitude that their own website will have more up to date details on what they offer than if I were to include it here.
What ever attraction you run, if you wish to include it here let us know.
Attractions
Palace Bobrowskis
Popularly known as the "castle". The original building was built with a defensive character at this point in the first half of the seventeenth century. Repeatedly rebuilt and expanded, the current classical appearance obtained in the first half of the nineteenth century. The Classicist, horseshoe-shaped brick bungalow. It consists of the main wing and dostawionych to it at right angles to two side wings. In the middle of the main wing from the inn four-column portico. It was surrounded by a park in the English style. Currently in the west wing of the palace is the seat of the Society of Friends Andrychowa.
| | | | |
| --- | --- | --- | --- |
| Name of Attraction | Street | Type | URL |
| Advertise your attraction here | ul.attraction | Castle | Hotel Poland |
Geography of Andrychów
The town is located in the Valley of Andrychowski, in the Beskid Maly Mountains on the river Wieprzówką which is a tributary of the Vistula River. The river flows into the Skawa River within two regions of the Beskid Mały (Little Beskids) and Pogórze Śląskie (Silesian Foothills).
The highest mountain peak in Andrychów is Pańska Mountain which is 428 meters above sea level.
History of Andrychów
The first mention of Andrychów was in 1344 at the time of the last Polish Piast ruler, King Casimir III the Great when it was a small village in Andrychów Zator principality. In 1345 there were 105 residents and it occupied an area of 27 km2. The origins of the village may date back to an even earlier period - perhaps until the turn of the thirteenth and fourteenth centuries. It is possible that emigrants from Moravia founded the small village called Indrzychów. An alternative name may have been Henrychów and J.Długosz in "Liber Beneficjorum" calls it Gendrzychowem. Earlier than the Andrychowa mentioned in historical documents some of the nearby villages of Upper and Lower Klecza 1304, Nidku 1313, Inwałdu and Hog 1318 and Frydrychowice and Głębowice 1326. The first records, chronicles of the church in Andrychów are dated 1325.
Around 1440 the Zator Castle was captured by Polish troops, and finally, the Duchy of Zator, together with Duchy of Oświęcim were incorporated into Kingdom of Poland on February 20, 1564, as Silesian County of Krakow Voivodeship, Lesser Poland.
During the reign of Sigismund I, in the first half of the sixteenth century, the owners were Andrychowa Schillingowie a middle-class German family that had settled in Krakow. They were supporters of the Reformation, so in the second half of the sixteenth century, a large number of the inhabitants of Andrychowa converted to Calvinism whereby the Catholic parish ceased to exist in Andrychów. The former Catholic wooden church was attached to the parish became part of another village called Pig. The Catholic parish in Andrychów was not restored until the beginning of the nineteenth century, around 1818. According to the census tax in 1581, Andrychów and Sulkowice were owned by James Secygniowskiego, Rzyki and Zagórnik belonging to the royal castle in Zatorze, while Roczyny remained in the hands of a nobleman Pieniążek.
In the early seventeenth century Andrychów passed into the hands of Mariana Przyłęckiego in 1643 who was childless, Andrychów was later inherited by the brother of Mariana Przyłęckiego, Jerome Przyłęcki. Andrychów became an administrative centre for the entire area, consisting of the neighbouring villages: Pig, Inwałd, Targanice, Roczyny and Sulkowice. In the mid-seventeenth century Andrychów passed into the possession of Achacy Przyłęckiego, being the son of Jerome.
During the Second Northern War, in 1655, Swedish troops on route to Auschwitz and Żywiec almost completely destroyed the village Andrychów. In 1673 there were in Andrychów and Sułkowice a total of 73 houses, and the population was less than 300 people. But it was quickly rebuilt in 1674 and became a centre of weaving.
Not long after the Swedish invasion there came a new misfortune, during the fighting Augustus II the King of Sweden; Charles XII in 1707 (king of Sweden (1697–1718), an absolute monarch who defended his country for 18 years during the Great Northern War and promoted significant domestic reforms. He launched a disastrous invasion of Russia (1707–09), resulting in the complete collapse of the Swedish armies and the loss of Sweden's status as a great power.) attacked and destroyed Andrychów again.
The village then passed into the hands of Francis Czerny, Castellan of Auschwitz, who brought in during the early eighteenth century, artisans, including weavers from Belgium, Saxony and Silesia. The new owner unsuccessfully tried to get a settlement town rights. Despite this in 1750, the village received a royal privilege to organize fairs, usually only  awarded, almost exclusively to cities. Salome, the daughter of Francis later married Stanislaw Ankwiczowi.
At the turn of the seventeenth and eighteenth centuries, it grows from a small to a large and populous village and began to develop into intensively weaving linen.
Despite the periodic influx of foreigners, the Poles of Poland have always prevailed in Andrychów. It must be observed that  due to the geographical location of Andrychowa in the south-western corner of the then Polish state contributed to the settlement of foreigners to the area. They were especially from the Czech Republic, Slovakia and Moravia, as well as from  settlers from Walachian (the former south eastern European principality of Walachia, now part of Romania). There were no Germans known to have settled in the area.
Obtaining civic rights was of significant importance for Andrychowa but the road to obtaining these rights was long and arduous. Under feudalism, there are many reasons and factors that inhibit the conversion process of the ordinary rural serfdom into a town. Development of Andrychowa continued in order to transform the village into a town with trade infrastructure and growing commercial importance of Andrychowa, as an administrative centre of trade for the whole area. This led to the granting of fairs in Andrychów and suitable royal privileges from the Crown of Augustus III on 5 June 1750, meaning that other trades and crafts not just weaving led to the development and the growing importance of the village of Andrychów. On 24 October 1767 part of the town received the status of a town. Thanks to the efforts of Stanislaw Ankwicz, King Stanislaw Augustus III consented to the conversion of part of the existing village Andrychów to a private town called Ankwiczów. This arrangement lasted until June 27, 1886, when the town and the village finally combined. The weaving industry benefited greatly from this new arrangement.
In the summer of 1772 Andrychów was occupied by Austrian troops and remained under Austrian rule for 146 years up to the end of the first World War in 1918. The Austrians changed its name to Andrichau, and until November 1918, it remained in the Austrian province of Galicia.
The town of Andrychów in 1780 had 75 houses and 598 inhabitants and occupied only a small area. Areas west of the Wieprzówka, in the region of the Lord's Mountains and south of it belonged to the village of Andrychowa. This village covered a much larger area than the town of Andrychów and had a greater population. For example, in 1816, in the village were 217 houses and 1,860 inhabitants, and in the town of Andrychów in 1824 there were only 125 houses and 1050 inhabitants.
After the death of Stanislaus Ankwicz, the inhertance was divided between the two sons of the same nobleman, Joseph, known as Targowica and Thaddeus. Andrychów was given to Thaddeus and after his death in 1785 Andrychow was managed for some time by the widow of Thaddeus, Catherine of Malachowskis until the beginning of the nineteenth century when it was sold to the family Bobrowski, where formal possession of it remained until 1945.
In 1791 the first school was opened in the town.
In 1870 Andrychów received its first rail connection. By the mid-1800s, the Industrial Revolution had reached Andrychów, together with an influx of Jewish settlers, for whom a synagogue was built in 1884. 
On 20 June 1893 large parts of the town were burned in a fire.
Museums in Andrychów
Polska is full of history and the Polish are great lovers of knowledge of the past so you will find many museums in the country.
Poland has a long history and has been an important trading route that has been invaded by many different groups over the past 1,000 years. Museums are a great way to explore the nations history about the inhabitants of the land in the past, their lives and customs.
Some of the museums shown below may have an article about them here. Follow the link for the article. For the rest, if you see something you like or wish to know more about please contact the museum directly as I take the attitude that their own website will have more up to date details on what they offer than if I were to include it here.
What ever museum you run, if you wish to advertise it on this site at no cost please let me know.
Museums
Museum of History and Ethnography
The intention of the owner is that everyone who visits the museum, he felt that the erstwhile owners of leaving home to their everyday work left open the door inviting us inside.
The creation of the Museum of History - Ethnography in Andrychów was an important event in the history of the city and the province. Cultivating traditions and folklore of this land, multiplying the historical heritage of generations through the collection of what has been saved from this legacy, showing declining occupations and skills, collecting memorabilia from the past, folklore, stories, songs and creating workshops on canvas ethnographer and folklorist stories Simon Gonet (1868-1932), at the time a school teacher in Inwałd, Sułkowice and Spytko, cooperating with the quarterly ethnographic "People" published in Lviv, published on these pages of material on the buzz, beliefs, applications, puzzles, parody and anecdotes - it is fundamental the objectives of the institution.
| | | | |
| --- | --- | --- | --- |
| Name of Museum | Street | Type | URL |
| Museum of History and Ethnography | 34 - 120 Andrychów, ul.Podgórska 3 province. Małoposkie | History and Ethnography | www.muzeum.andrychow.pl |
Places to Eat in Andrychów
There are many restaurants covering the usual pizza to those offering local Polish traditional and regional cuisine.
What Wikipeda says about Polish Cuisine
Polish cuisine (Polish: kuchnia polska) is a style of cooking and food preparation originating from Poland. It has evolved over the centuries due to historical circumstances. Polish national cuisine shares some similarities with other Central European and Eastern European traditions as well as French and Italian similarities. It is rich in meat, especially pork, chicken and beef (depending on the region) and winter vegetables (cabbage in the dish bigos), and spices.
It is also characteristic in its use of various kinds of noodles the most notable of which are kluski as well as cereals such as kasha (from the Polish word kasza). Generally speaking, Polish cuisine is hearty and uses a lot of cream and eggs. The traditional dishes are often demanding in preparation. Many Poles allow themselves a generous amount of time to serve and enjoy their festive meals, especially Christmas eve dinner (Wigilia) or Easter breakfast which could take a number of days to prepare in their entirety.
The Polish national dishes are bigos; pierogi; kielbasa; kotlet schabowy (type of breaded cutlet); gołąbki (type of cabbage roll); zrazy (type of roulade); roast (Polish: pieczeń); sour cucumber soup (Polish: zupa ogórkowa); mushroom soup, (Polish: zupa grzybowa) (quite different from the North American cream of mushroom); tomato soup (Polish: zupa pomidorowa); rosół (variety of meat broth); żurek (sour rye soup); flaki (variety of tripe soup); and barszcz among others.
If you see something you like or wish to know more about please contact the place to eat directly as I do not take commission and I take the attitude that their own website will have more up to date details on what they offer than if I were to include it here.
Places to Eat
Awaiting Article
This place to eat may just be the right one for your pallet.
| | | | |
| --- | --- | --- | --- |
| Name of Eating Place | Address | Type | URL |
| Advertise your place to eat here | ul.eatingplace | Any Type | www.website.com |
Tourist Information in Andrychów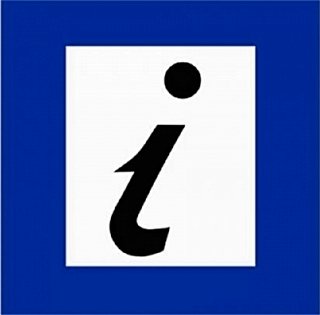 Because of the location, the town by tradition has become a summer resort and important tourist centre for the area of Beskid Maly.
This web site will eventually have tourist information on most of the places in Polska. Being a web site you will be able to access the information on most digital platforms, including your laptop, personal computer or a mobile phone.
Tourist organisations are welcome to contact me for details on how to display their information on Poland Travel Guide.
PTTK - Polish Tourist and Sightseeing Society is a non-profit organisation that you will find in many places in Poland.
It is one of the oldest tourist societies in Europe and was was created by the merger of two societies: Polish Tatry Society (1873) and Polish Country Lovers Society (1906).
Official Tourist Information Centres in Poland are divided into 1*, 2*, 3* and 4* Certified and Non-Certified. All Certified Tourist Centres provide information in one or more foreign languages and have an expanded range of services as compared to the Non-Certified.
Tourist Information
Awaiting Article
No further information as yet.
Transport in Andrychów
The town lies at the intersection of National Road nr. 52 (Kraków to Bielsko-Biala), and local road nr. 781.  Andrychów has a rail station along the line nr. 117, Bielsko-Biala to Kalwaria Zebrzydowska Lanckorona. A bus service is provided by buses of the Intercommune Transit Authority (Miadzygminny Zaklad Komunikacyjny) Andrychów - Kety - Porabka, which has eighteen routes, including six in Andrychów itself.
Here are some useful websites to help you find your way to this place.
Transport
Awaiting Article
No further information as yet.
Websites of Andrychów
If you have a website that is an official one linked to this town, or you administer a local community or an important trade site please contact me here at Poland Travel Guide as I may be interested in including it.
Websites
Awaiting Article
No further information as yet.
| | | | |
| --- | --- | --- | --- |
| Name of Website | Address | Type | URL |
| andrychow.pl | 34-120 Andrychówul. KK Baczynski 3 | Community Site | www.andrychow.pl |
| Municipal Office in Andrychów | Market Andrychów 15, 34-120 | Official Site | www.um.andrychow.pl |
| Przewodnik po Andrychowie | Not Known | Community Site | wandrychowie.pl |